Deep Fork Foods
Regular price
Sale price
$5.00 USD
Unit price
per
Sale
Sold out
Roasted German-style, our signature Pecan Kettle Crunch is a praline sugar coated nut with cinnamon and smooth vanilla flavors. If you're looking to up your snacking game, our Scovie Grand Prize Winning Jalapeno Pecan Crunch adds the flavor or our candied jalapenos for a sweet bite and a warm hug. Our award winning Cowboy Kettle Crunch features our Cowboy Spice Blend roasted on full-flavored pecans for a satisfying savory snack. Jumpin' Jack's Hot Honey Pecan Crunch is a habanero and honey roasted pecan that will spice up your snacking or a great addition to your salads. Enjoy mild Honey Pecans any time for the perfect crunchy sweet treat.
Available in Fun Snack Size and 8oz Sharing Size!
Fantastic to snack on by themselves and tasty in salads and as toppings!
Share
View full details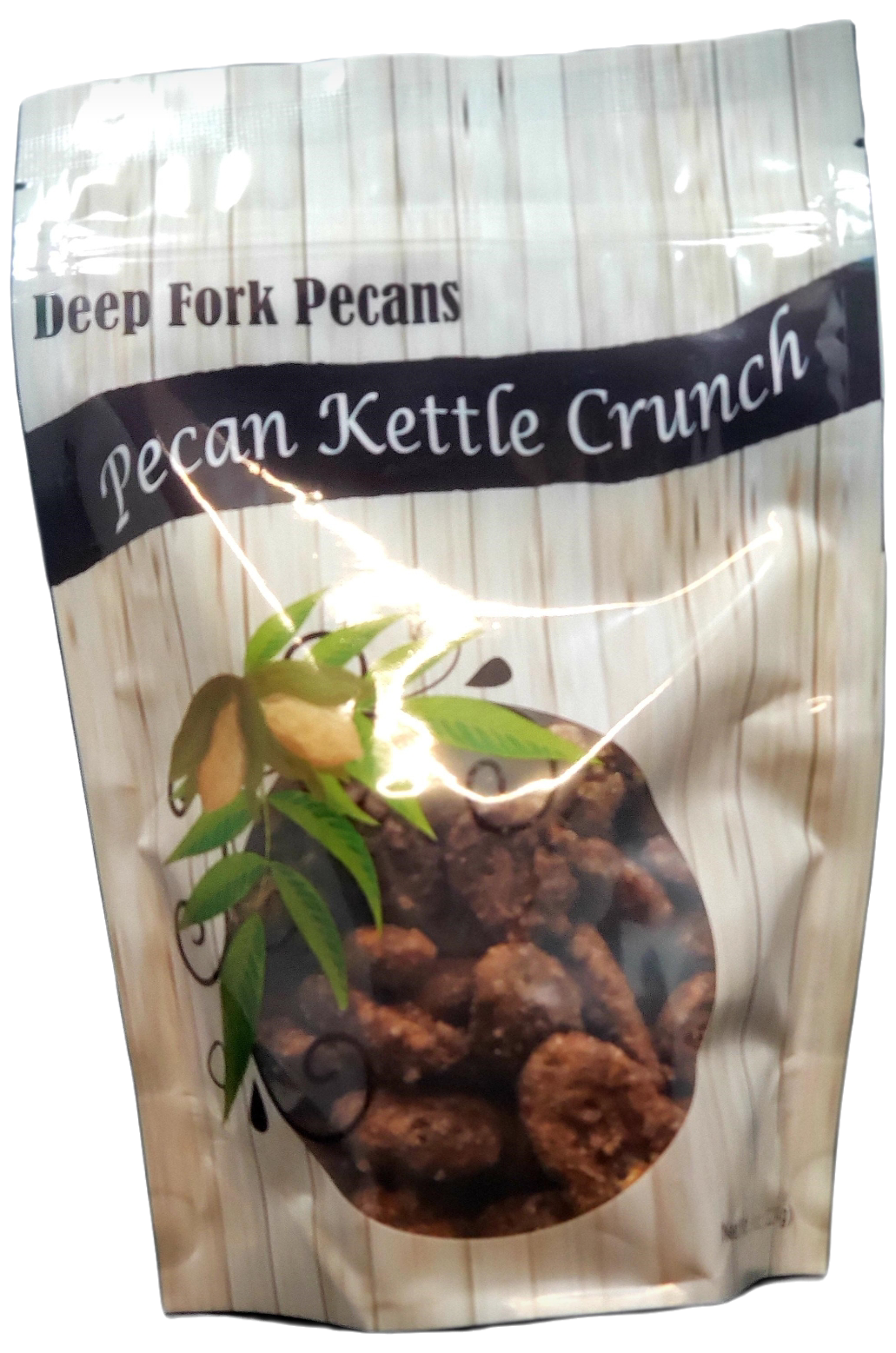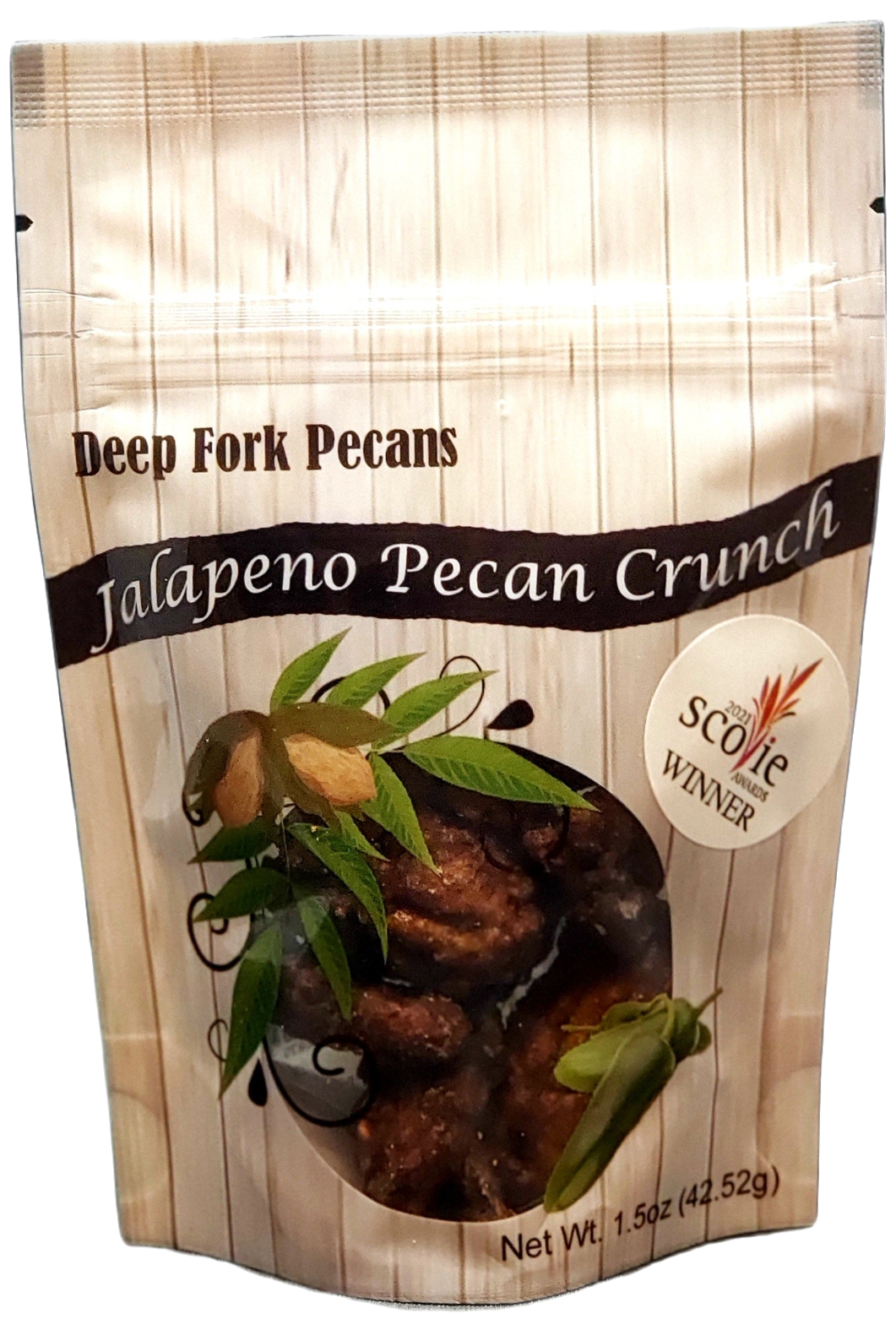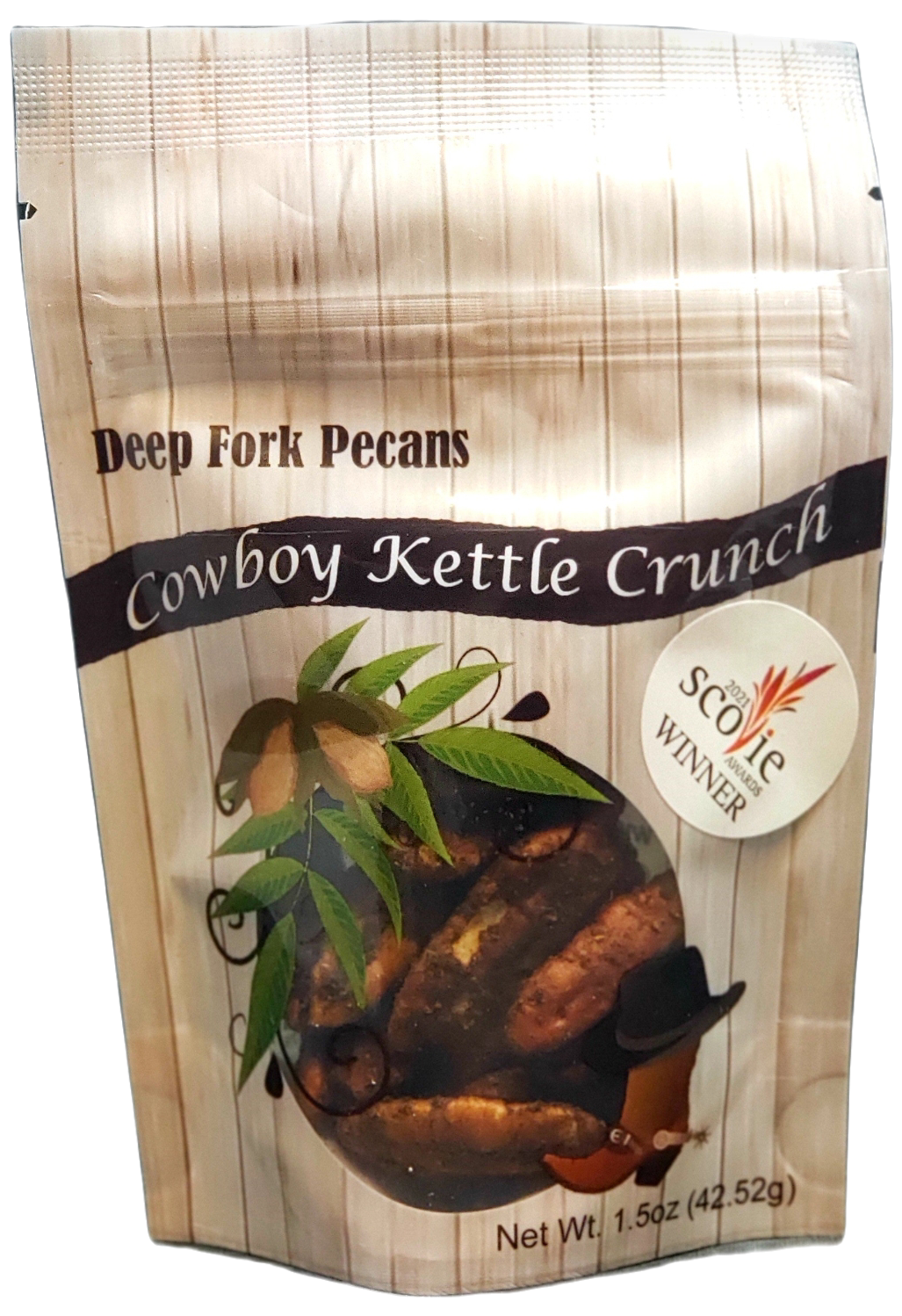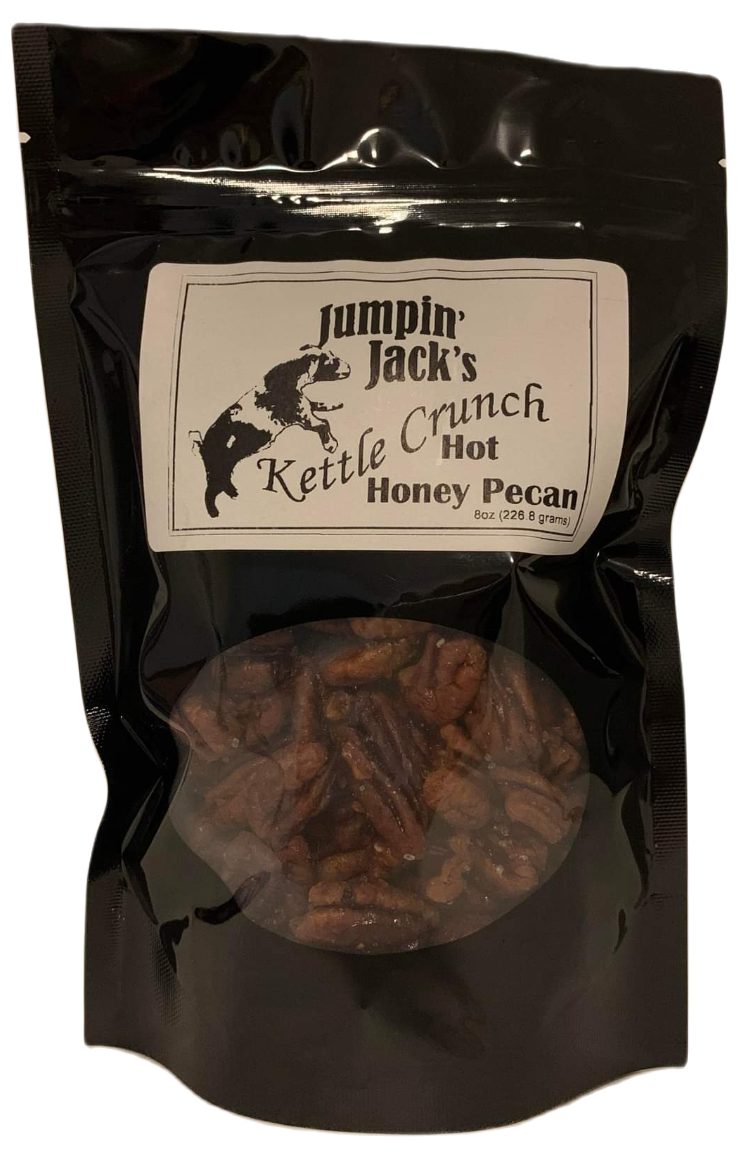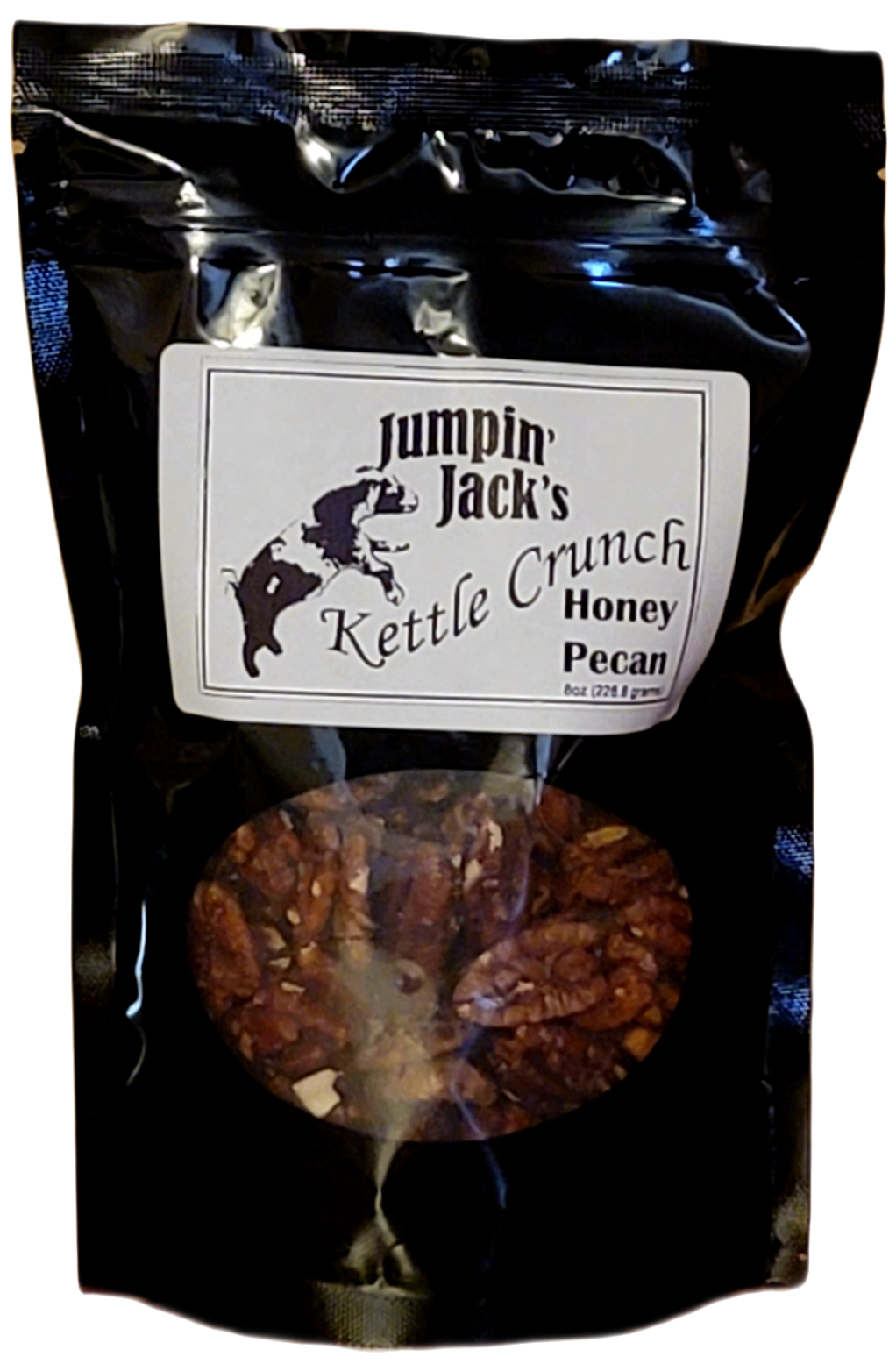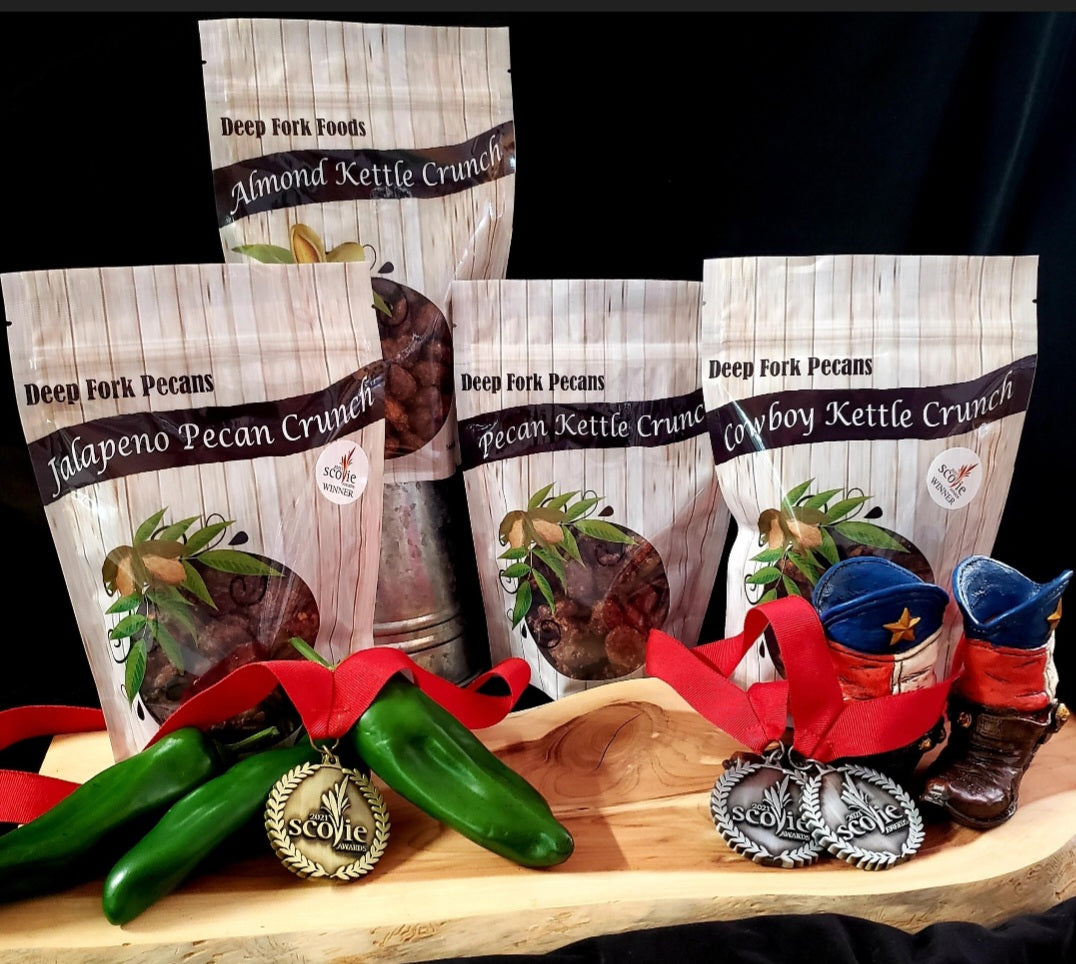 Pepper Butter FAQ
What is Pepper Butter?

Pepper Butter is simply peppers smooth like butter.
What do you do with Pepper Butter

Everything! Pepper Butter is fantastic as a dip or salsa out of the jar. We love it added to cream cheese for a dip or to use in recipes like stuffed mushrooms. Add it to chicken salad and other recipes like corn bread. Top your tamales with it. Use it to glaze your pork butts or ribs. Simply top your breakfast eggs or smear it on your sandwiches. Pairs wonderfully with BBQ.