Deep Fork Foods
Regular price
Sale price
$9.00 USD
Unit price
per
Sale
Sold out
My Dad's original barbecue sauce is called Reserve because like a fine wine it's exceptional and deserves that distinction. He taught me how to make it over 40 years ago and it's not a normal tomato based barbecue sauce; instead it's Worcestershire based with a bold zesty flavor that's tangy and rich. It's also unique because it's full of bits of tomato, onions and peppers that heighten its flavor and texture.
Our Reserve Barbecue Sauce can be used as a cooking, finishing or dipping sauce or just slather it over your cooked meat or seafood dishes, and it goes great on grilled vegetables.
Bentley's Batch 5 Hot Barbecue Sauce is the same as the original that my dad taught me how to make over 40 years ago except we added some heat. It's a Worcestershire based barbecue sauce with the same bold zesty flavor as our Reserve Barbecue Sauce. And just like our Reserve, it's tangy and rich with small bits of tomato, onion and peppers. Now it's not so hot that it kills your taste buds. You'll still taste the wonderful flavors of Batch 5, but the heat will start building and continue to build with each bite.
What makes our sweet barbecue sauce different is that we added just the right amount of sweetness to our Reserve Barbecue Sauce. It's not an over the top sweet sauce that's so sweet you can't even taste the barbecue sauce flavor. Our sweet sauce has just the right amount of sweetness to accent whatever you're cooking with a wonderful sweet taste that enriches the bold zesty flavor of my Dad's original sauce.
Our Sweet 'N Heat combines the perfect blend of sweetness with just the right amount of heat to enhance whatever you're cooking. You'll still taste the wonderful flavors of Bentley's Batch 5, but we won't be surprised if our Sweet 'N Heat doesn't become your favorite barbecue sauce.
When you spend all day cooking, you deserve a special barbecue sauce. You deserve Bentley's Batch 5 Barbecue Sauce.
Share
View full details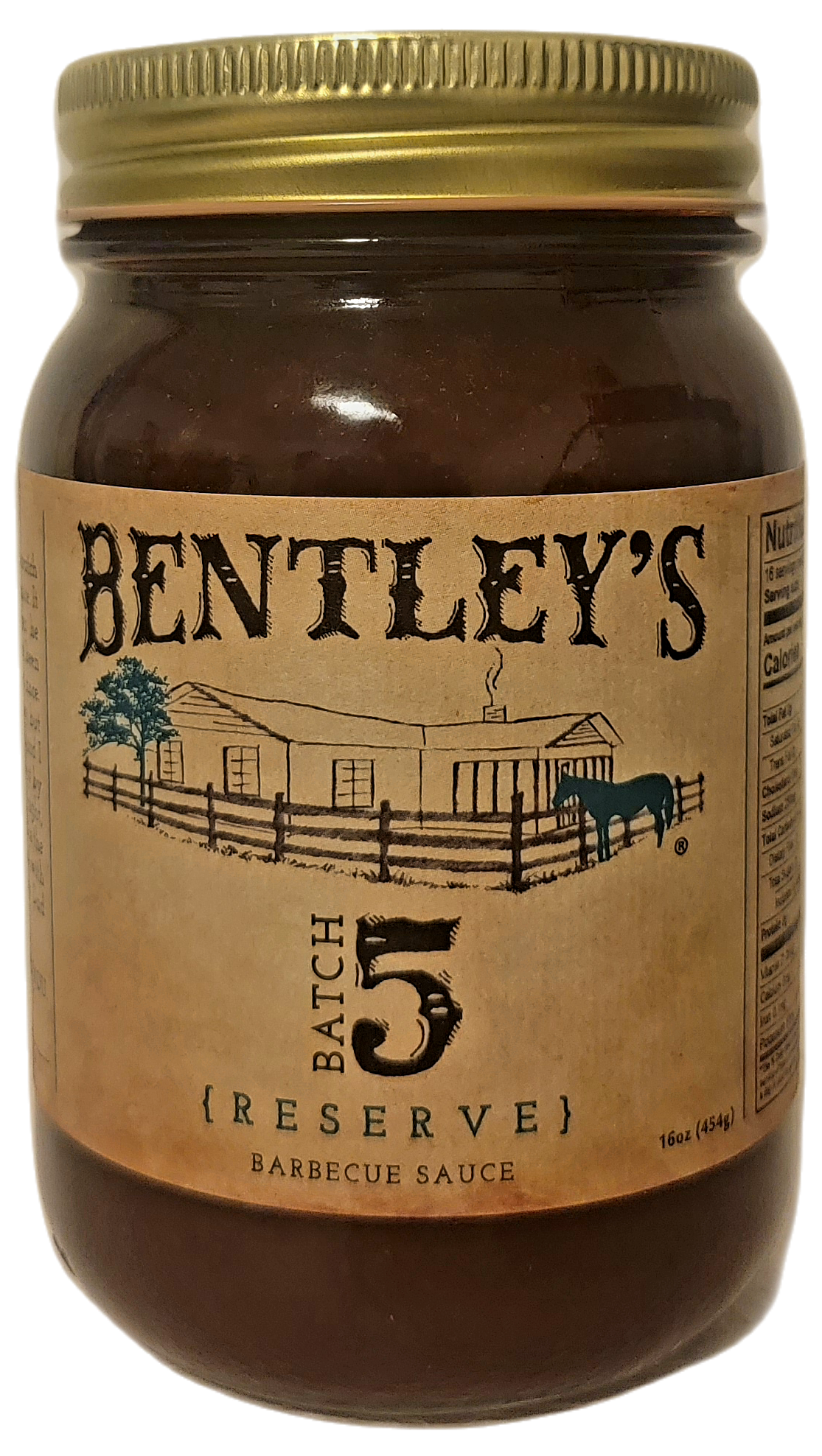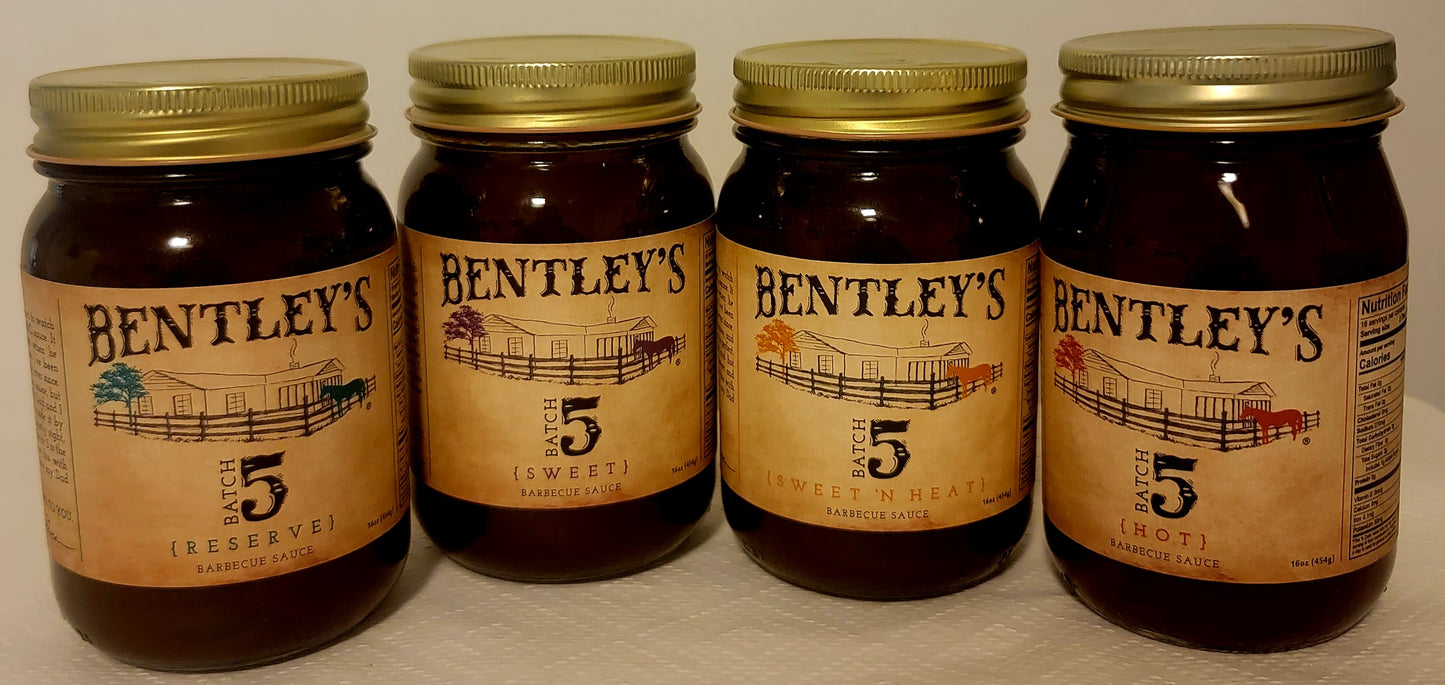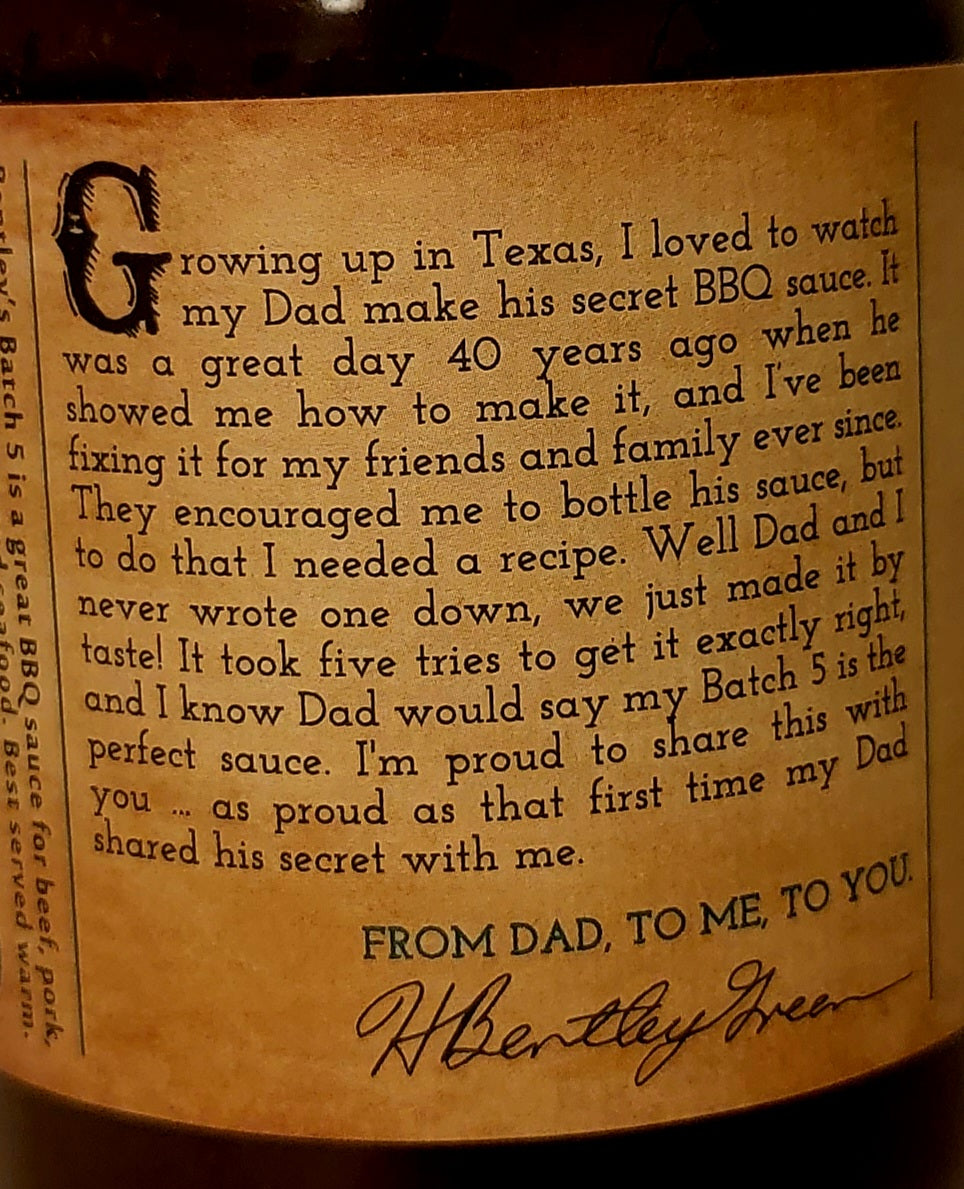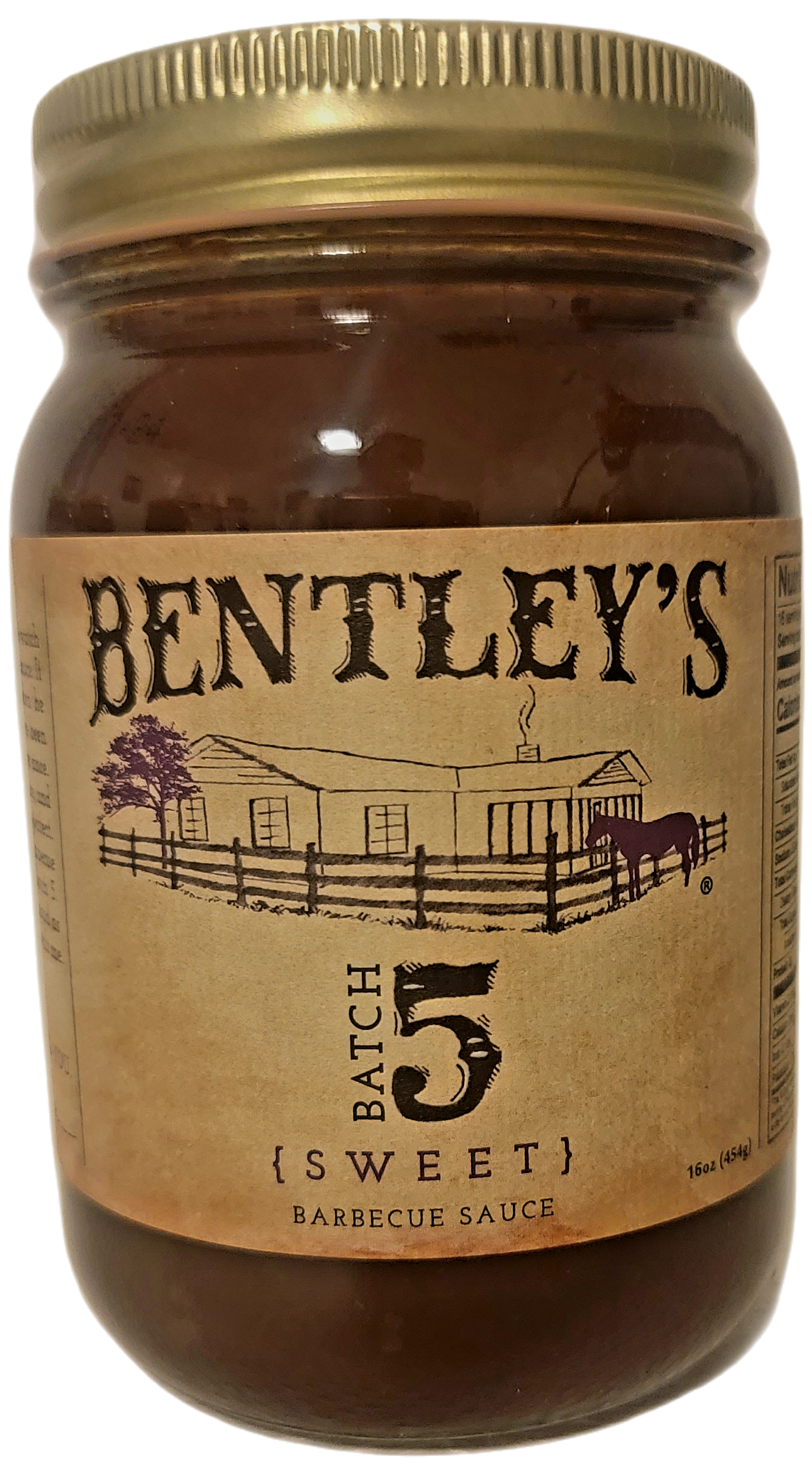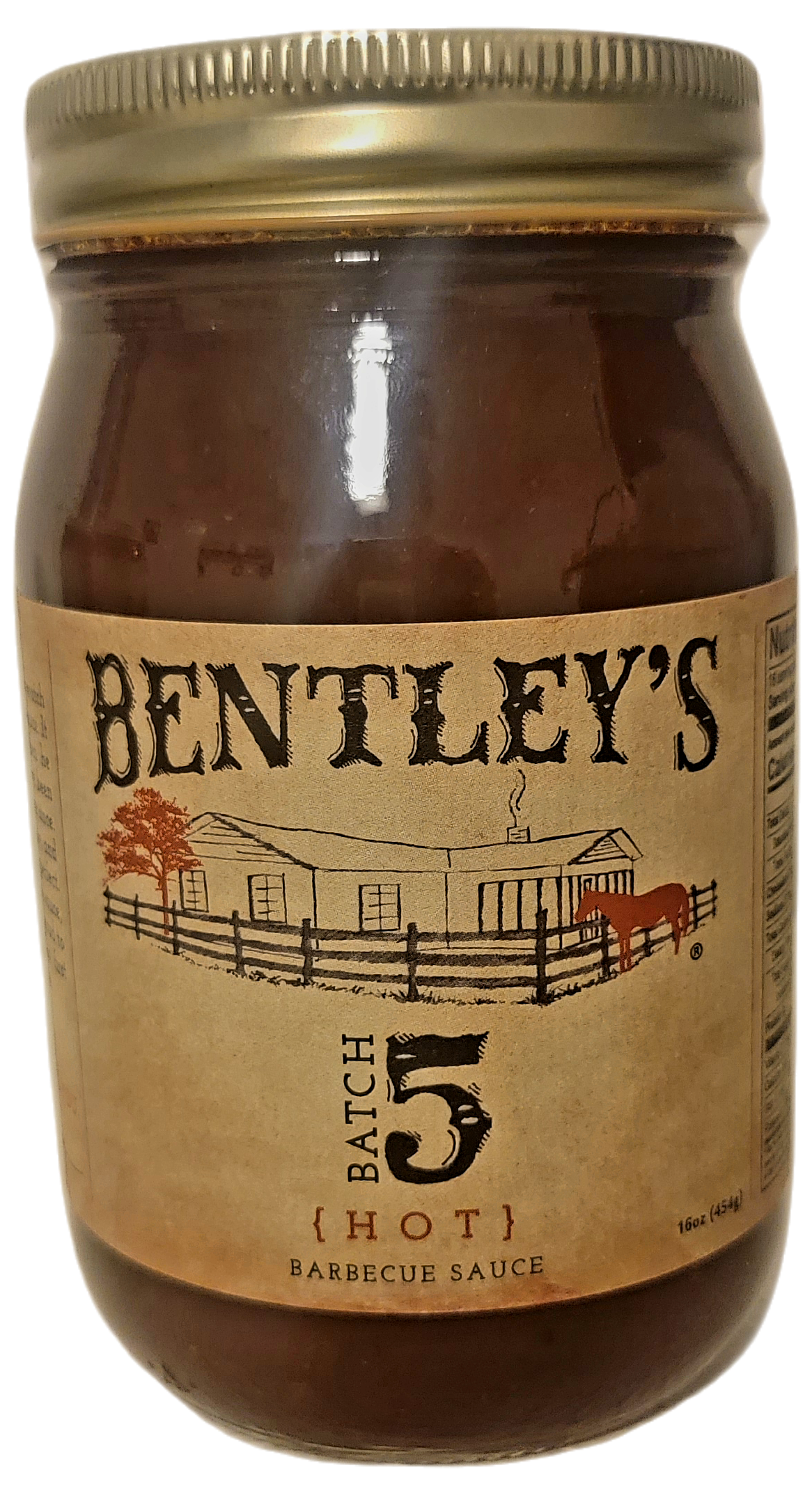 Pepper Butter FAQ
What is Pepper Butter?

Pepper Butter is simply peppers smooth like butter.
What do you do with Pepper Butter

Everything! Pepper Butter is fantastic as a dip or salsa out of the jar. We love it added to cream cheese for a dip or to use in recipes like stuffed mushrooms. Add it to chicken salad and other recipes like corn bread. Top your tamales with it. Use it to glaze your pork butts or ribs. Simply top your breakfast eggs or smear it on your sandwiches. Pairs wonderfully with BBQ.